bud is about

Community
Alan Will
KZN Regional Manager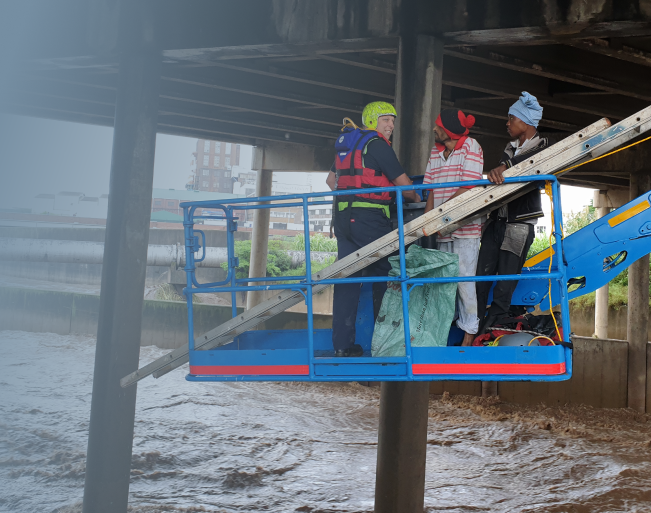 "
We are always willing to go the extra mile to assist the community in which ever way we can.
"
On Tuesday 23 April, the KZN Fire Department asked GAS to assist with aerial lift equipment in order to rescue two stranded gentlemen stuck underneath a bridge. Collectively, the KZN Fire Department, KZN Metro Police and our GAS team were able to save two lives!
GAS offered their aerial equipment to assist in a rescue mission during the floods in KwaZulu Natal (KZN) last year. Two men were stranded under a bridge with rising waters but luckily the KZN Fire Deprtment, KZN Police Department and the GAS team were able to rescue them. Alan Will, Hendrick Swanepoel and Nicholas Wink were heroes of the day with their skillful operating of the Genie SX150 machine.