bud is about

Environment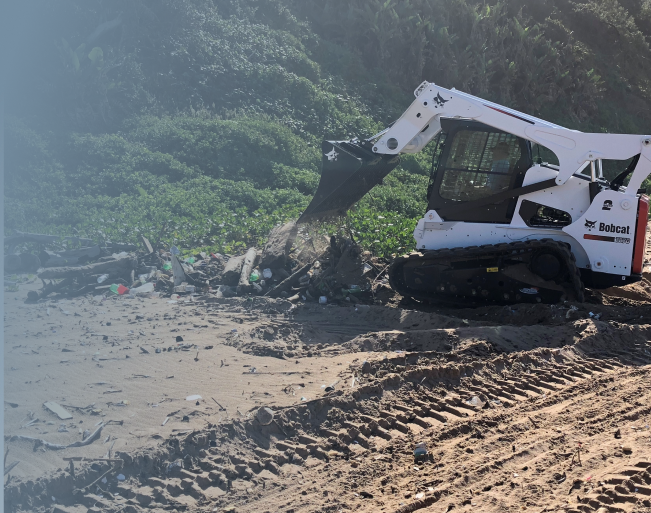 "
Initiatives such as these are vital in keeping our beaches clean, and saving our sea life. It also promotes the use of our beaches which, in turn, promotes tourism & stimulates the local economy
"
A beach littered with plastic and debris was the challenge a group of volunteers in KwaZulu Natal faced recently. Bobcat Equipment South Africa stepped in as a proud sponsor and partner to Wildlife and Environment Society of South Africa's (WESSA's) Big Treasure Beach Clean-up. The event coincided with the UN World Environment Day and World Ocean Day.
Over 1 300 people assisted with the beach clean-up and Bobcat used their specialised machinery to collect over 1.5t of waste material as part of their corporate social responsibility and commitment to environmental stewardship in South Africa." The Goscor Group recognises that the pollution of South Africa's beaches, and subsequent contamination of the oceans, is a serious issue that cannot be ignored.

Therefore we felt it necessary to contribute to this important cause," said Goscor Group Marketing Communications Manager Debby Marx. "Initiatives such as these are vital in keeping our beaches clean, and saving our sea life. It also promotes the use of our beaches which, in turn, promotes tourism and stimulates the local economy," said Bobcat GM Brian Rachman.