bud is about

Environment
Msikaba Bridge
KwaZulu-Natal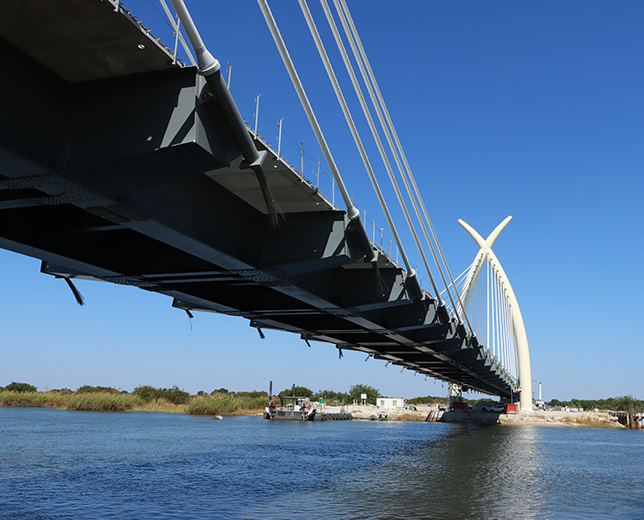 "
Infrastructure spend will have a critical role in uplifting our economy.
"
Six years in the making, the 1.2 km bridge has connected 10 000 residents in the villages on the eastern side of the Okavango (Mohembo East) to Mohembo West as well as opening up tourism to a pristine pocket of the Okavango Delta.
Residents previously had to wait in long queues for pontoons that had to deal with crocodiles and hippos, which was limited to daylight hours.
Now, residents can travel across the river at any time of the day. The cable-stayed bridge with towers resembles elephant tusks, a homage to Botswana having the largest elephant population in Africa.
Uni-Span supplied all the formwork and scaffolding for the construction as well Goscor Access machines.