bud is about

Environment
Msikaba Bridge
KwaZulu-Natal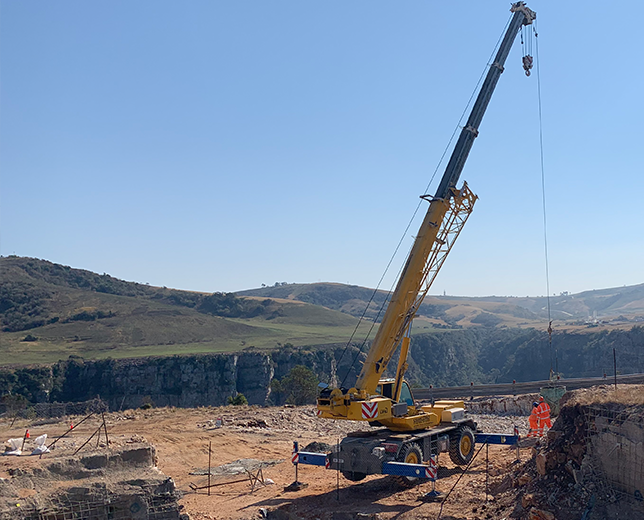 "
Infrastructure spend will have a critical role in uplifting our economy.
"
The N2 Wild Coast Road in the Eastern Cape, which traverses some of the most remote land in South Africa, will be transformed when the construction of the mega Msikaba Bridge along the route is completed.
The project will reduce travelling time along the route by 85 kilometres and, according to Sanral, will boost jobs in the local community and save the economy R1.5 billion annually.