Agility

A bud story
BFM Malunga
Vice President,
Sibanye-Stillwater Mine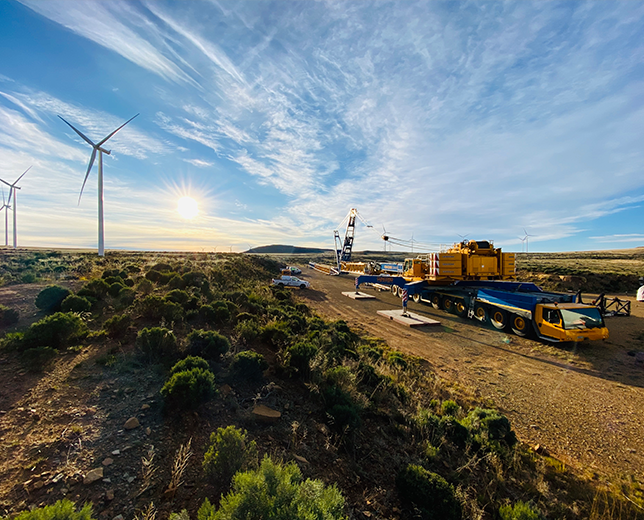 "
Playing a significant role in the renewable energy movement
"
Since 2018, Concord Cranes have been working on wind farms across the Eastern and Western Cape.
WITH THEIR LARGE, heavy lift 440T, 550T and 750T cranes and 54m extendable trailers, Concord have been hard at work setting up and servicing wind turbines across the country.
Renewable energy is undoubtedly part of our collective future and Concord Cranes is proud to be involved in this global movement. The Covid-19 pandemic has only emphasised the need to invest in a sustainable future and in the health of our people and economy.